Welcome to Hectare by Hectare
…Your guaranteed access to land, technical expertise, finance & market
Hectare by Hectare programme is a unique and innovative agricultural initiative conceptualized and developed as a solution to the four major problems usually encountered by stakeholders in Agribusiness i.e. access to land, capital, expertise and market
(off-take of farm produce).
It was also developed for the promotion of employment, wealth creation, general public awareness and value re-orientation through Agribusiness.
THE Hectare By Hectare PROGRAMME
THE 4(FOUR) AVAILABLE SCHEMES UNDER THE PROGRAMME
A Special Congratulatory message to you and your team, for your relentless drive and passion in creating such a phenomenal business enterprise that will catapult Nigerians and Nigeria into the stratosphere of Economic independence and food stability. To say I am proud of you and your team is the very least I can say, but my message is to those who are yet to catch unto this simple but advanced socio-economic empowerment train. To them I say; This Amazing Business Venture "Hectare by Hectare Programme" unknown to many, is literally the creation of a Socio-economic Black Hole on Auto-Pilot, that'll eventually suck in almost every other business in its path as it enriches the lives and bank accounts of those involved in it. The future of Successful Businesses will belong to companies and individuals who can dream and envision tomorrow today and based on that vision, re-tool, re-train and re-position, but above all, seize the moment now. As Ex-President Obama would say -"Knowledge is the currency of the 21st Century". That is what you and your team bring to the table. Congratulations once again for this well thought out business venture and the genius of it all excites me. I am with you all the way. Cheers!!
"Excellently programmed. We will work with selected Franchised Groups for the Awareness Volunteers and change agents-specific to tree planting, Environmental Protection and probably at the appropriate time on key component of climate justice, renewable energy and waste management. We are almost there programme. Congratulations with this highly innovative HBH that fits strategically with Post CV19 recovery and sustained growth"
This is a product of hard-work, painstaking, restlessness, and determination to truly create wealth up to our remote villages where our people still climb Okada to charge their phones. It's not necessarily a business. It's a concept fortified with wealth creation ingredients for all. It's Hectare-by-Hectare program…"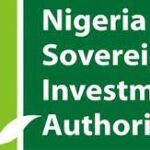 "We note the significant social impact a Programme of this nature will create and commend the efforts being made to support agribusiness and to ensure the promotion of employment, wealth creation and poverty reduction, financial inclusion and value-reorientation. We recognize the potential socio-economic impact of the Programme and are happy to endorse the HBH concept, with a view to further interactions in the future following the full implementation of the Programme"
"We commend you on this laudable Agricultural initiative which will afford all adult Nigerians the opportunity to unleash their potentials in providing the Country the much needed security in food production, wealth and job creation."
Thank you for the rear privilege to have a meeting with you. This ecosystem of wealth creation is well tailored and there is room for everyone to tap into. Thank you for making yourself an agent of positive change with your team. I see you as a rare gem and a man full of wisdom and vision to see that poverty will be a thing of the past in Nigeria and Africa. The structures put in place is highly commendable. God bless Hectare by Hectare and the team..